What does Creative Commons mean?
[german version] Many People know that there is something called "creative commons licenses". But what does it mean? Is it a license? No, CreativeCommons is a non-profit organization. And what's about the shortcuts and icons? The basic idea of ​​creative commons licenses is simple and helpfull ... if you understand what it means.
The following infographic show it in a very clear way: artists and creatives can think about whether or not they will use a CC license. And users understand hopefully better what they need to consider if they want to use or share CC-licensed works.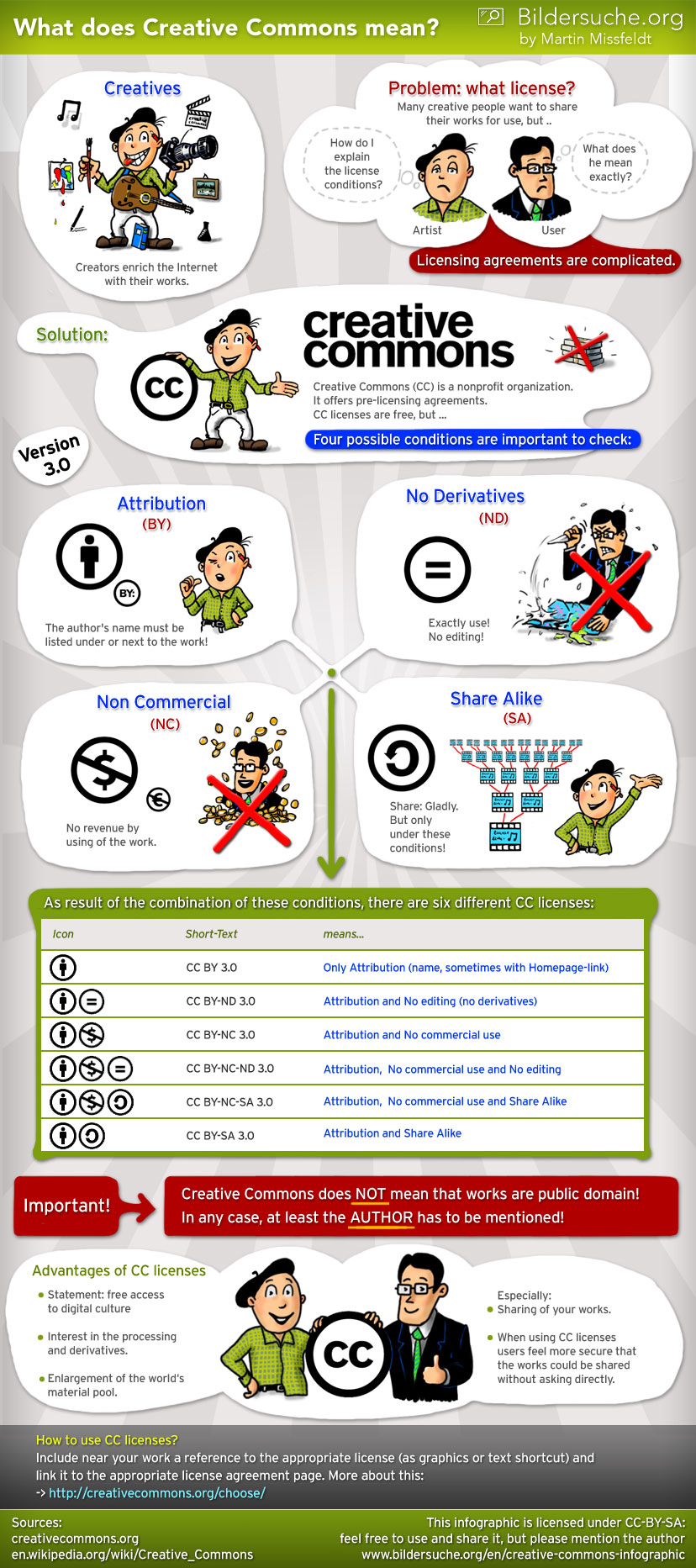 Infographic: "Creative Commons - What does it mean?" (by Martin Missfeldt / Bildersuche.org). Feel free to use and share it but please mention the author (CC-BY-SA). Would be nice if you link to this page as the source.
Links / Sources
Icons
| | | |
| --- | --- | --- |
| Icon | In short (CC 3.0) | means: |
| | CC-BY | Attribution |
| | CC-BY-ND | Attribution  No Derivatives |
| | CC-BY-NC | Attribution Non-Commercial |
| | CC-BY-SA | Attribution Share Alike |
| | CC-BY-NC-SA | Attribution Non-Commercial Share Alike |
| | CC-BY-NC-ND | Attribution Non-Commercial No Derivatives |
Important!: none of the six licenses is unconditional. Under, or adjacent CC license works so at least the author / originator must always be close pass.
If you like take a look on my "Google Glass infographic"